Services for compressor users and OEMs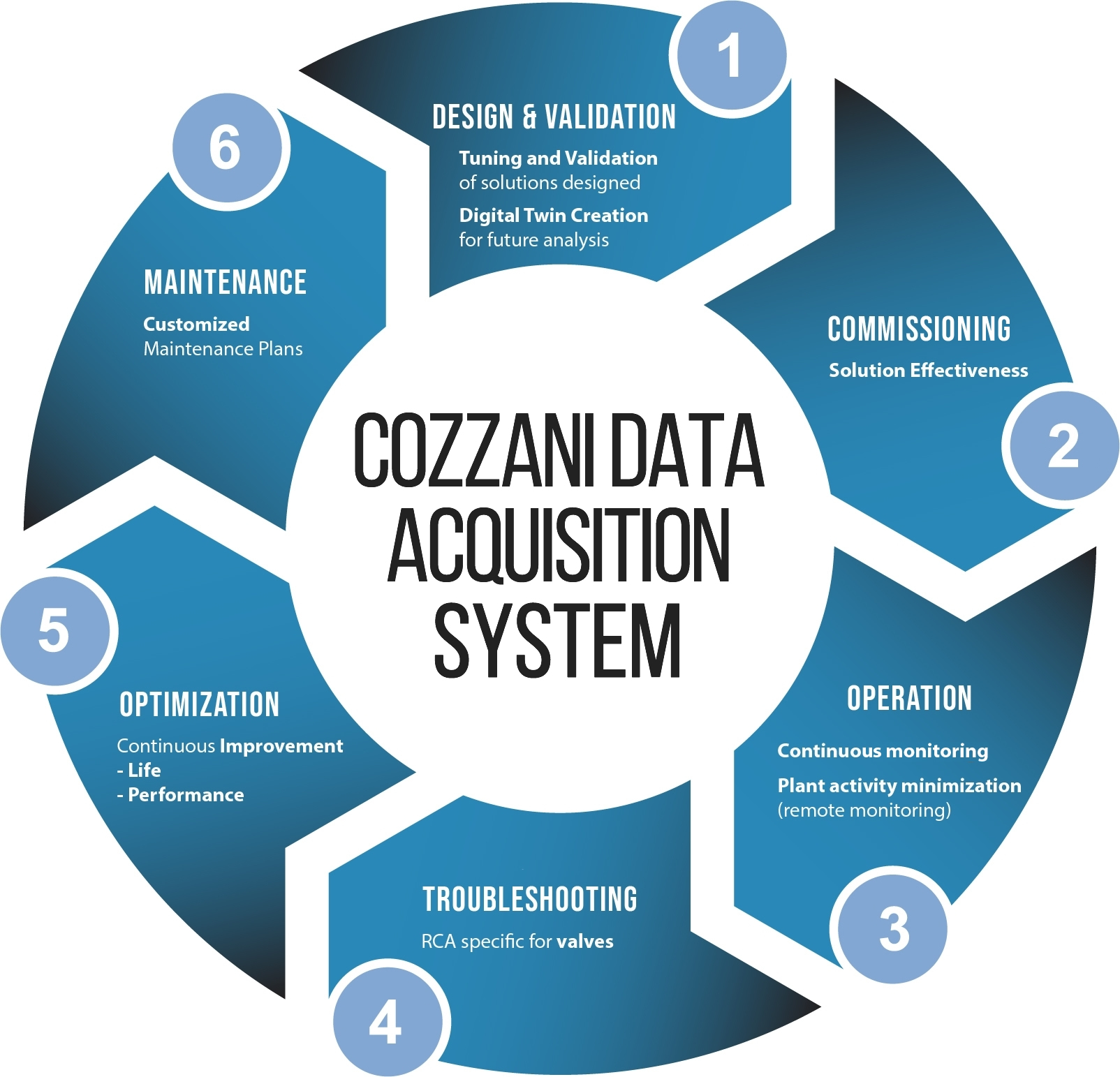 The Cozzani Data Acquisition System (CDAS) is a mobile device developed specifically for Reciprocating Compressor Valves.
CDAS supports the valve and compressor lifecycle, starting from the product development, to commissioning, up to the optimisation of products in service.

1. Design & Validation
Tuning and validation of the product solutions designed and supplied.Creation of a compressor digital twin for future analysis and improvements.
2. Commissioning
Evaluation of the real behaviour of the compressor valves, stepless capacity control system and other products in terms of functioning and performances.
3. Operation
Continuous monitoring of the compressor to analyse in detail its functioning under several working conditions.
4. Troubleshooting
Root Cause Analysis (RCA) to identify and solve the issues encountered.
5. Optimization
Improvement activities on compressor products in terms of lifetime or performances according to the client needs.
6. Maintenance
Mean Time Between Maintenance (MTBM) optimisation following the analysis of the compressor digital twin.
Products maintenance at Cozzani's Authorized Service Centres.