The SRPlus valves are the latest development of Cozzani SR series to achieve the highest energy saving bringing to the End-Users a reduction of running costs over the lifecycle and short payback.
These valves have an Effective Flow Area considerably higher than any other Cozzani valves and higher than the market benchmark.
This makes the SR Plus valves the highest efficiency valves available at the state of the art.
SR Plus valves reduce the pressure losses, premature wear and channels clogging offering the highest level of reliability in plants that strongly stress compressors due to heavy duty conditions (presence of particles, debris, liquids, corrosive gases, etc…).
The mechanical features of the SR Plus allow a reduction of the valve lift as well as the selection of smaller valve size and actuator sizes for the same duty.
These features lead to the extension of the lifetime and an enhancement of the reliability.
SRPlus fields of application are refinery, petrochemical, fertilizers and high pressure hydrogen services and midstream.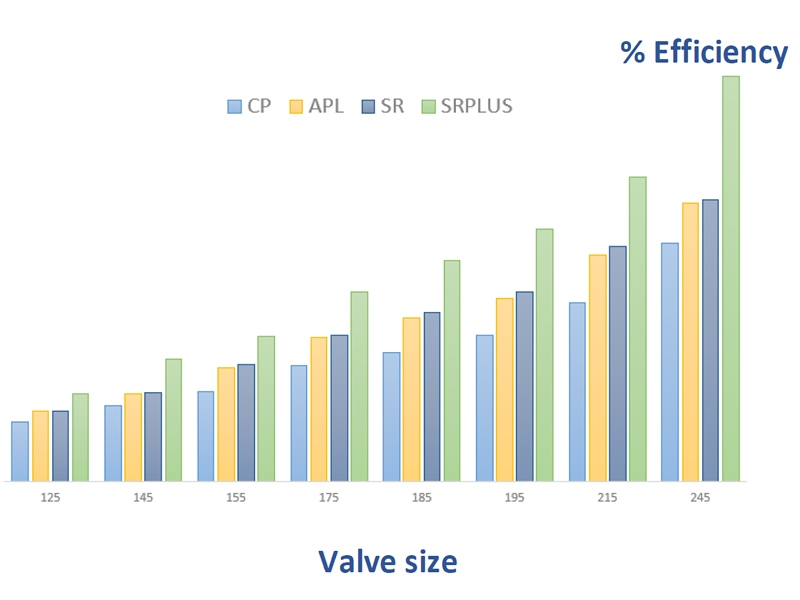 Suitable for:
Corrosive and heavy duty services
High speed application
High molecular weight services
Low compression ratio services
Corrosive and heavy duty services
With Flux

to

Flow™