Excellence For You

Compressor Valves


Since 1946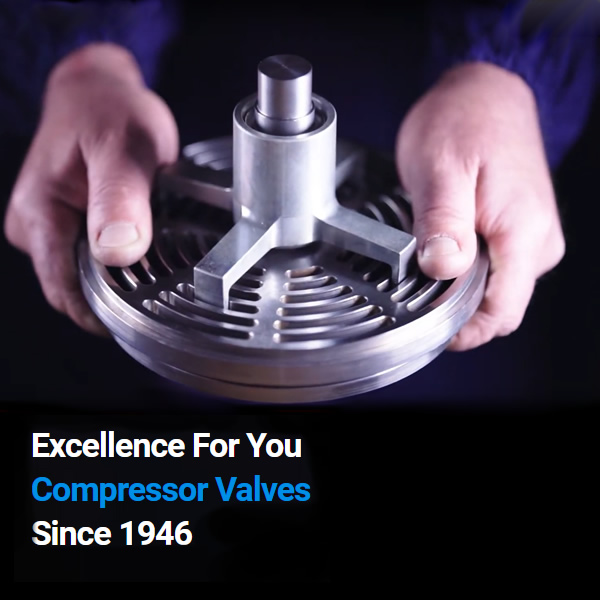 Our products are designed, engineered and manufactured to cover a wide
range of applications

.
More than 75 years of experience in high quality products for reciprocating compressors, fully customised for a large variety of operating conditions, lubricated or oil-free compressors.
Support and technical advice for new developments, troubleshooting analysis and Mobile Data Acquisition system for reciprocating compressor at every stage of the compressor lifecycle
Valves Maintenance (overhaul at the service shop). The valve overhauling consists in the following main activities:
Valve disassembling and checking of all components;
Cleaning of the parts;
Fine sandblasting;
Machining of the sealing surfaces;
Internal parts replacement;
Valve assembling and tightening;
Functional and leakage test;
Protection, packaging and identification of valve;
Final certificate of the Valve Overhauling.